Dr. Richard Moss - Complete Biography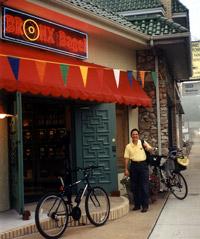 About five years into private practice, I had a crazy idea to open a bagel shop on a busy corner in Jasper, small rural town in southern Indiana. I named it "Bronx Bagel," and brought in all the flourishes of a bagel shop in NY with a heavy Yankee influence including a giant wall mural painted by an old friend, the great Wendell Field, that combined seamlessly the world of NYC and the Yankees with idyllic southern Indiana. Then I opened an Italian restaurant named "Simply Pasta." I had dreams and ambitions for both, especially bagels, which I wanted to bring to Asia. After three years, I closed them both and have since sold the bagel shop - promising ideas that met untimely fates.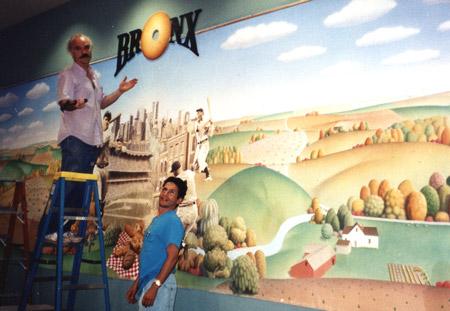 The Return to Judaism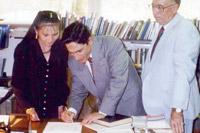 With marriage and family comes religion or at least it should. My wife converted to Judaism (but remains very "Buddhist") and seems sometimes more Jewish than I. She is truly proud of being "one of the children of Israel" as she referred to herself at the Temple Adath Bnai Israel in Evansville, Indiana during her conversion. She and each of my four children have also been kosher dunked at the Orthodox Mikva in Saint Louis, presided over by Rabbi Barry Friedman (part of the conversion process).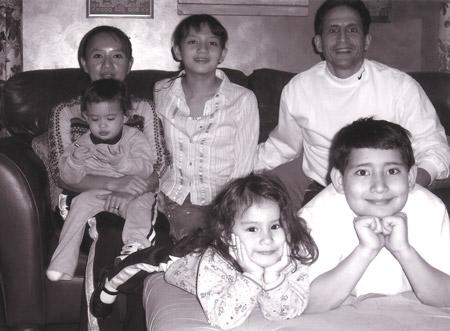 I have visited Israel once (during the buildup to the war in Iraq when no one was there, in 2003, a great time, by the way, to go), and loved it. I think seriously about moving there. It seems only fitting to be at the center of Jewish life, actively defending and participating in the Jewish state – instead of cheering from the sidelines.
Writing
The writing thing continued to burn on a low flame. In college and med school, I wrote columns and travel pieces for local papers. In Asia, I contributed a number of travel pieces, essays, and human interest stories for English dailies in Thailand and Bangladesh, along with medical articles for journals in the US and Thailand.
When I returned from Asia, I wrote a book on my travels, "The Cutting Edge." I have written another book on the tragic loss of my mother to a stroke, "Matilda's Triumph," a sweeping canvas of the wrenching experience of living and dying from a stroke with pointed vignettes interspersed about the equally intimidating experiences of growing up poor in the Bronx led by my willful and passionate mother. It has been published by Langmarc.
There were two screenplays that went nowhere (although placed well in contests) and then the political writings, the op-eds and essays generally published in my local paper, the Jasper Herald, and elsewhere (Indianapolis, Evansville, and other venues). I am now taking time out from my busy surgical schedule to promote my book and for speaking engagements across the state of Indiana and elsewhere.