Dr. Richard Moss - Complete Biography
Medicine over Writing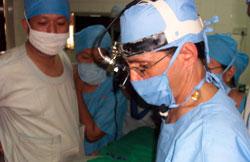 So much for the formative years. I had always been interested in writing and at one point wanted to be a journalist. I took courses in English and Political Science and my English Professor and Political Science department chairman wanted me to major in their respective fields based on essays I had written; they were both aghast when I informed them that I had decided to go into – carpentry. This because of my involvement in Rudi's Work and the Ashram, into which I moved soon after.
The mind and intellect, as the teaching went, were obstacles to spiritual growth. Physical labor, on the other hand, would breakdown tensions and dangerous illusions, provide insight and ultimately set you free. So Rudi's work, or my interpretation of it, moved me into an anti-intellectual mode and away from my first love, which was writing.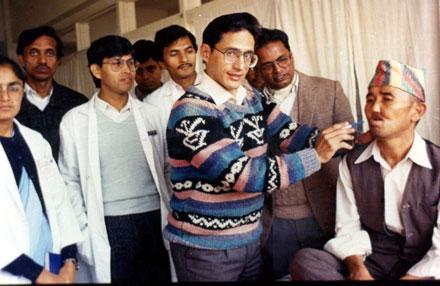 From carpentry, it progressed to Medicine, a brutal almost physical form of mental labor that would serve the same purpose. Fifteen years later, I was an Otolaryngologist-Head and Neck Surgeon with a sub specialty in Facial Plastics.
I received my Medical Degree from the Indiana University School of Medicine in 1981 (living simultaneously in an ashram in Bloomington and then Indianapolis). I was board certified in Otolaryngology in 1986, after completing my residency at the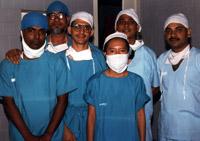 NY Eye and Ear Infirmary (lower Manhattan). I performed a fellowship in Facial Plastics in 1987 at the University of California in San Francisco.
I managed a number of peer reviewed articles in the medical literature and probably should have gone academic but did not. I did little of a creative bend. Still, my interest in writing never disappeared.
The Wonder Years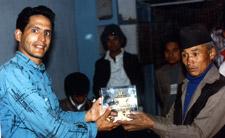 I had a severe case of itchy feet (wanderlust) that managed only to find expression after concluding my medical training. In 1987, after my Facial Plastics Fellowship, I went to Asia, which, at the time, I considered to be my true spiritual home. My purpose was adventure - in a part of the world I found fascinating - while simultaneously helping others in developing countries.
I worked in Thailand, Nepal, India, and Bangladesh. I performed long operations regularly, often under daunting conditions on patients with advanced head and neck cancers. They were heavy smokers there and many also chewed betel nut, a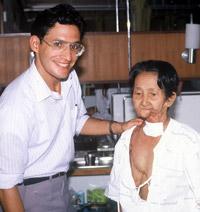 known carcinogen. Oral and throat tumors were therefore among the most common cancers seen and invariably at late stages.
I worked for very little or nothing, depending on where, sometimes not even room and board. Had I been able to earn a nominal amount, say a thousand bucks a month to cover expenses, I never would have left, so fulfilling and rewarding did I find the project. As it turned out, I had to return after three years for lack of funds – a major disappointment.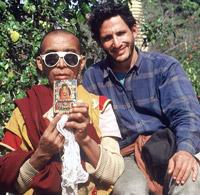 To this day I maintain warm relations with many colleagues from that era. I continue to do this sort of "mitzvah" ("volunteer") work on a more limited basis given the constraints of time that come with a private practice and family. My most recent such journeys were to Myanmar (Burma) and Uzbekistan. I have lectured frequently about my experiences.